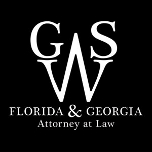 Plaintiff's Personal Injury Attorney against Cowan systems
The Law office of Graham W. Syfert will seek full compensation from Cowan systems for injuries relating to your accident. If you are suffering from pain due to an accident in Florida or Georgia, you need attorneys you can trust. Graham Syfert is available 24/7 to answer questions and to provide legal support in the event of an accident.
If you or someone you know was in an accident with Cowan systems call:
904-383-7448
---
Cowan systems is a large trucking company are you ready to take them on?
---
Every day Cowan systems logs thousands of miles on their vehicles and sooner or later they are bound to get in an accident. If you have been in an accident, call Graham W. Syfert, today. There is no fee for the consultation. Your consultation is free in all matters concerning a potential lawsuit against Cowan systems.
Every day, drivers of Cowan systems could be operating negligently. Lack of sleep, brake maintenance, DUI, all effect drivers of Cowan systems from time to time. They have powerful attorneys on their side that try to ensure that you are unable to collect the full amount of your compensation. At the law office of Graham W. Syfert, we strive to seek all avenues of settlement when it comes to Cowan systems, but if they do not offer a just settlement, we will take them to trial. The goal is to make you wholly compensated for your loss due to the negligent operation or maintenance of their vehicles when they are travelling the interstates and highways of Georgia and Florida.
Graham W. Syfert, Esq., P.A.
Serving Florida and Georgia
1650 Margaret St, Ste. 302, PMB#264
Jacksonville, FL 32204
Call: 904-383-7448
Email: graham@syfert.com