FLORDIA GEORGIA PERSONAL INJURY
If you have been involved in a wreck with a semi or tractor trailer, you want to know that your case is being handled by attorneys who care about getting you the results you need to keep going.
SEMI ACCIDENT IN FLORIDA OR GEORGIA
Whether your case is against UPS, Fedex, J.B. Hunt, Con-way Inc., Swift Transportation, or any other company, you want to know that you'll have your day in court and get every penny you are due under the law.
PAST SETTLEMENTS IN PERSONAL INJURY CASES
Client A.L. settled for $5,000.00.
Client R.R. settled for $15,000.00.
Client M.K. settled for $15,000.00.
Client M.V. received $938,000.00.

Semi-truck and Tractor Trailer Accidents, Rental Car Insurance
If you've had the unfortunate experience of having an accident on I-95 or I-75, or I-4 in Georgia or Florida, you know that such an event can turn your world upside down.
If you have suffered serious injury have had an accident involving a rental car such as Enterprise, Hertz, Budget, or Avis, call Graham W. Syfert today at 904-383-7448 for 24/7 Support.
If you have been involved in a serious accident, you want someone to go to bat for you.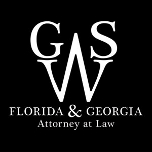 Car Accident Lawyers
Free consultations for personal injury cases
PERSONAL INJURY LAWYER
Florida & Georgia
The Law Firm of Graham W. Syfert works with medical professionals. Your file will be reviewed by a Medical Doctor and Registered Nurse licensed in the State of Florida.
It is time to call
904-383-7448
24/7 - The Law Office of Graham W. Syfert is available for personal injury intake. Never hired an attorney before? Relax and let us handle it.
Seek immediate medical treatment
If you're feeling numb, dizzy, or pain, you should immediately seek treatment. While Florida requires that a person seek medical treatment within 14 days of an accident, it is not that way in Georgia.
Personal Injury Attorney -
Top 100 Trucking Companies
UPS Inc. Canada Cartage System FedEx Corp. Mullen Group J.B. Hunt Transport Services TransX Group Con-way Inc. The Suddath Cos. YRC Worldwide Bison Transport Swift Transportation Mercer Transportation Schneider Western Express Hub Group Shevell Group TransForce Inc. Daseke Inc. Landstar System Pitt Ohio Ryder Supply Chain Solutions Dart Transit Co. Old Dominion Freight Line Groupe Robert ArcBest Corp. P.A.M. Transportation Services Werner Enterprises United Vision Logistics Sirva Inc. Dayton Freight Lines Estes Express Lines Roehl Transport UniGroup Inc. Cowan Systems U.S. Xpress Enterprises Mesilla Valley Transportation Purolator, Inc. Graebel Cos. C.R. England Inc. Acme Truck Line Inc. Roadrunner Transportation Systems Transport America Prime Inc. Comcar Industries Kenan Advantage Group Interstate Distributor Co. CRST International United Road Services Saia Inc. OnTrac Inc. NFI Industries Bennett International Group Southeastern Freight Lines Challenger Group Universal Truckload Services Inc. Epes Carriers Averitt Express California Cartage Co. Crete Carrier Corp. Maverick USA Knight Transportation Evans Network of Cos. Penske Logistics A. Duie Pyle Inc. Heartland Express Cassens Transport Quality Distribution Inc. Koch Companies Inc. Lynden Inc. Fastfrate Holdings Atlas World Group Towne Air Freight Jack Cooper Holdings The Dependable Cos. Ruan Transportation Management Systems John Christner Trucking Day & Ross Transportation Group Superior Bulk Logistics Trimac Group Trans-System Inc . Anderson Trucking Service Groendyke Transport Inc. KLLM Transport Services Arnold Transportation Services Covenant Transportation Group Calyx Transportation Group Celadon Group Paschall Truck Lines Marten Transport Wheaton World Wide Moving Forward Air Corp. A&R Logistics Stevens Transport Brown Integrated Logistics AAA Cooper Transportation Bridge Terminal Transport Contrans Group Falcon Transport USA Truck McCoy Group
OLD INDEX
|
JAMES WELDON JOHNSON IN DUVAL COUNTY